Tips and Ramblings (My Blog)
When I have free time and/or a great topic that inspires me, I share it here.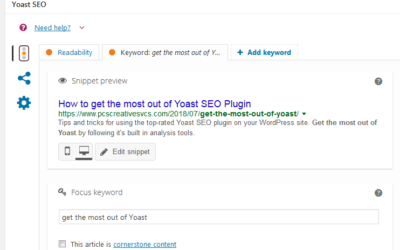 Tips and Tricks to Get the Most Out of Yoast This is a quick post about the Yoast SEO plugin. I'm surprised at how few people understand how to get the most out of Yoast, since they provide so many tips and give you links with some great help articles. One of the...
read more