Email Marketing Services
I'm here to support you and your business! If you're looking to talk strategy about how to connect your site to your Constant Contact lists, or you want someone to manage that for you, please let me know.
Contact Me Today
Opt in today. I respect your Inbox and won't flood you with junk.
Customer Value
Email marketing done right is about providing value, value, value and then asking for action. Remember the 80/20 rule and plan ahead, so you've been sending out value when those special offer moments arrive. Our email marketing service expertise is here for you. Here are a few added tips:
Send Consistently
Help build realistic expectations by setting up a regular frequency and schedule. Don't let time pass you by, make drafts and schedule content in advance. Stay top of mind.
Consistency helps!  Consistently emailing weekly or monthly builds trust, and relationships.
Measure and Target
Use Those Reports! Tag and segment your list to send smarter emails to the right people. Analytics and reporting are making email marketing data-driven, supporting better automation that feels personal.
Maximize for Mobile
Mobile First, Mobile Friendly – People on the go are using their smartphones to check email. Because mobile phones are becoming the most common device to access emails, stick to minimalist templates –  use less space and fewer words. Can you keep your email length between 50-125 words, and still include the important details?
Visually Pleasing
Great visuals are so important.  Images –  Can you avoid stock images? Create in-the-moment and authentic images instead. Video – Video converts 50% better then images. People click and watch short videos. Dynamic yet Mobile – Motion Gifs and emojis are easy to make, and help your emails gain attention. They are better supported now than in the past, but don't over-do it.
Quality vs Quantity
In the past we used to flood our messages out to as many people as possible. There is nothing wrong with being more selective as long as we continue to grow our lists and the quality of our contacts. The quality of the customer's email experience and not the quantity of emails you send will keep them engaged and convert to actions. Find a good email frequency that shares regularly but doesn't overshare.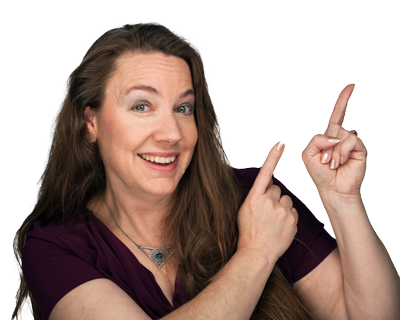 PCS Creative Services is a certified partner with Constant Contact. I teach live classes, online webinars and create and send emails for clients. Would you like some help with your email marketing?