Professional Website Design
Business goals + customer needs = better websites
I guide Utah small business owners through the Wild World of the Web helping them match business goals to customer needs and build websites with purpose.
Describe Your Project
Need Help with the Wild World of the Web?
Want to reach your perfect customers? The goals of effective web design are simple: know why you have a website, who your site is meant to serve, what you offer, and why you are the right choice for your perfect customer. You have a passion and a vision, your website should help you share it.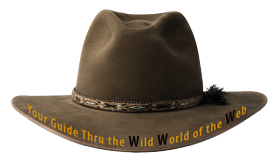 I love Web Design. I love Utah Small Businesses. Together, we make your website a business tool, not just an online business card. Don't just have a website, have a site with purpose. Digital online strategy that matches your goals with your customers' needs; That is how I help your website do more!
I have many years of customer service, training, content writing, and a variety of digital marketing services in my toolbox. I've worked for small businesses, mentored small business owners, and lived and seen most of the challenges we all face. I use this to not only design, but to problem solve.