Content Help I Provide My Clients
Don't Let Uncertainty Stop Your Web Design Progress!
I work with many business owners who feel stuck and confused when it comes to pulling together website content. They have no idea where to start, and so they procrastinate and avoid finishing up their website project. Having a website makes their business real, doing it right can be daunting. I get it, this is important to your business. I have some great guidelines and tools to help. Below is a list of some of the Content help I provide my clients.
Need Step by Step Content Guidance?
Remove the uncertainty of what to provide for your website project.
Let me walk you through each phase by:
Providing one central location for all your content
Avoiding long email trails and back and forth
Keeping you on track with due dates and reminders
Fill it out what I need progressively when you have time.
Remove the Guesswork
I've made a lot of websites over the years, so I understand the main elements every site needs. I've also seen many business owners stumble over what to put on their home page, what to say about their company, how to describe their products and services, how to write content for a website (which is different than other types of writing), how to build calls to action, and what to say in headings.
We tend to procrastinate projects that confuse and intimidate us, and yet small business owners rarely have the luxury of hiring someone else to write their marketing materials and content. Ideally you would hire professional writers to create your content. But most businesses I work with aren't in that ideal position.
The biggest mistakes I made in my early projects:
I used to start a new project by sending an email to a new client saying something like… "Ok, let's get started, just send over your content…"
I'd send a list of pages and suggestions they'd need to write content for. Then I'd wait, and wonder, and send follow ups, and wait some more…
Meanwhile, my clients would be staring at a blank screen with no idea where to start.
And so, nothing got done.
I realized that it is my responsibility to make things easy for my clients.
"Easy things get done."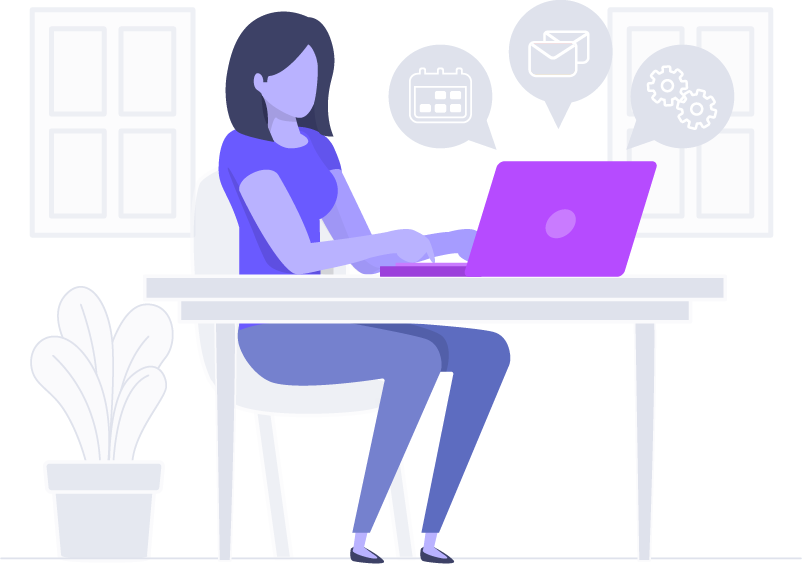 Guides to help you create your content faster:
Waiting on website content is my number one business challenge. Rather than continue to pull my hair out and watch project deadlines creep further and further away, I decided to invest in tools to make it easier for my clients to provide exactly what I need for their websites.
I decided to focus on building some structure, with step by step instructions and pictures to help my clients better visualize what I'm asking for. I also put together some writing guidelines to help them create the content for their most important web pages. They cover general website copy, the home page, about page and how to describe products/services.
Less mystery, less confusion, less procrastination… that's a win-win for business owners and me their designer.
See below for a brief description of the guides I send to my clients:
How to Write Effective Copy for Your Website
Your website may only exist on computer screens and mobile phones, but it's still an amazingly powerful tool to communicate with your audience and encourage them to act. All you need to do is create compelling copy that's easy to digest and works towards your marketing goals. I share 15 rules that are all you need to make it happen.
Writing Effective Headlines and Subheadlines
The most effective landing pages have carefully crafted headlines and subheadlines that speak directly to site visitors, illustrate value and guide them on what to do next. Follow the tips in this guide to make your landing page copy more impactful and better suited to driving your overall marketing goals.
7 Tips for Writing an Impactful Home Page
Creating effective content for your home page takes lots of time, effort, and testing to get right. You should always think of your home page as a work-in-progress that you can always tweak and improve on.
That said, if you start with these 7 tips, you'll be well on your way to creating the optimum homepage to meet your business needs.
7 Tips for Writing an Impactful About Page for Your Website
Your About Page is the one place on your site where it's okay to talk all about yourself. Since you can create a whole new message here, it's a great opportunity to connect with your
audience in a way your other site pages can't.
So put some extra care and effort into developing your About Page, and remember to these 7 tips to make it even better.
7 Tips for Writing an Effective Services/Product Page
Your product/service page is your platform to showcase what makes you and your business great. When creating content for it, remember to speak to your target audience, make it visual,
use social proof, and put the rest of these tips into action. Once you do, your product/service page will be a great starting point for future tweaks and improvements.
"I am the founder and primary designer of PCS Creative Services, LLC. With 25+ years of experience in small business operations and communications, and 13+ years of experience in web design, I've seen and solved many of the problems faced by business owners. My passion is helping small business owners in Utah build effective, purpose-driven online content. Contact me today."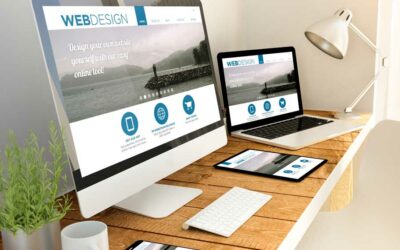 You read it right, 455 Million! That's the number of websites that used WordPress globally in 2021, and that number is on the rise. This isn't a coincidence, either.You don't know what you don't know...I'd love to chat about your website goals, marketing goals, and...
read more
I promise, I don't send spam