Do you have a strong sense of your business identity, unique value, and are ready to grow?
Designing a website, no matter how big or small, can feel overwhelming. Putting together content is one of the biggest challenges you will face. I've outlined my basic process below and I have a questionnaire that will help you think about what your site should look like and the problems it should solve.
To begin your website project I'll need…
Your Logo (PDF, EPS or high res JPG or PNG if possible)
Hosting Login (hosting account and/or Cpanel login)
Current Website Login (if you already have a WordPress site)
Images or pictures you'd like to use for the site (custom photography is best, or licensed stock photos)
Branding guidance, preferred colors, any special graphics, or preferred fonts
A business model/plan and other marketing brochures or plans
Business value proposition as well as descriptions of your products and services.
Business contact information is very important to have on a site and should be included.
A signed proposal document with detailed expectations
I ask for a 1/2 down payment before starting a project and will include more information in my onboarding welcome packet.
I  guide you through the process of gathering your content together and sharing it with me. My goal is to make this as easy as possible for you. Content is the number one challenge to meeting project deadlines and launching your website. Don't worry if you're not sure what to write, I give you instructions and guidance to help you along the way.
Layout and Design
Layout, structure and design of the site: I'll create the framework of the website and send you my welcome packet. I recommend WPEngine hosting and can build a fully transferrable site in my development sandbox. I'll send you sign in info once I have your site started. You can review the design as I build it to visualize the final look. 

Step 2
Site Development
Once you approve the main site layout and design, I move forward with building the rest of your pages, add plugin functionality and test for mobile experience. I make sure your site looks great and functions nicely across all devices and web browsers.

At this point your second payment is due.
Step 3
Revisions and Edits
Once the site is ready for final review, we can go through each page and make detailed edits. I will put together a walk-through video to show you how to post blogs and update contact details on the site.

This is when your final payment will be due and we can discuss ongoing maintenance and future updates and changes.
I primarily work with small business owners in the state of Utah, but I will do projects outside the state by direct referral. If you are a start-up, I can give you some initial consultation and recommended resources, but most businesses need to know their products, services, and story before they can really benefit from working with a professional designer.
Ready to get started?
I hope you are excited and look forward to starting or improving your website.
To make sure we are a good fit, I have some important details I need to know about your business and your project goals.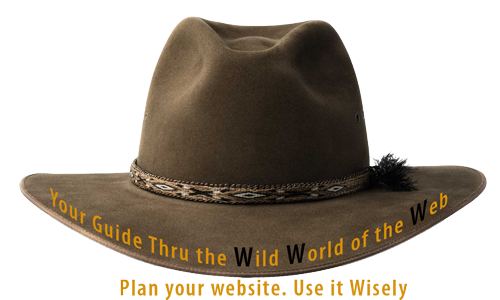 My Onboarding Process:
Once you complete the onboarding questions, I'll send you my intro packet with project expectations.
Next, I'll send you a calendar invite for an initial call to talk about your project so I know enough to create a proposal and timeline.
Once my proposal is accepted and your 50% deposit is made, I'll send you my content writing guides and start gathering your content.

Alternate Forms
You can also use a Google Form I've created, but it can time out, so be sure to have your data together before you start. Once I get your answers, I'll be in touch ASAP to set up a call.
Provide answers using the linked project questionnaire on Google Forms
In a pinch, here is a PDF Version of Questionnaire if you need to mail the information.
It may seem like a lot of questions, but I've had people thank me for helping them think deeply about their project. (Why this project, Why now, Why work with Paula?)
Don't worry, this is not an email opt in form and I won't be adding you to a list. However… If you'd like to receive my monthly newsletter, you can opt in to my email list or visit my home page.