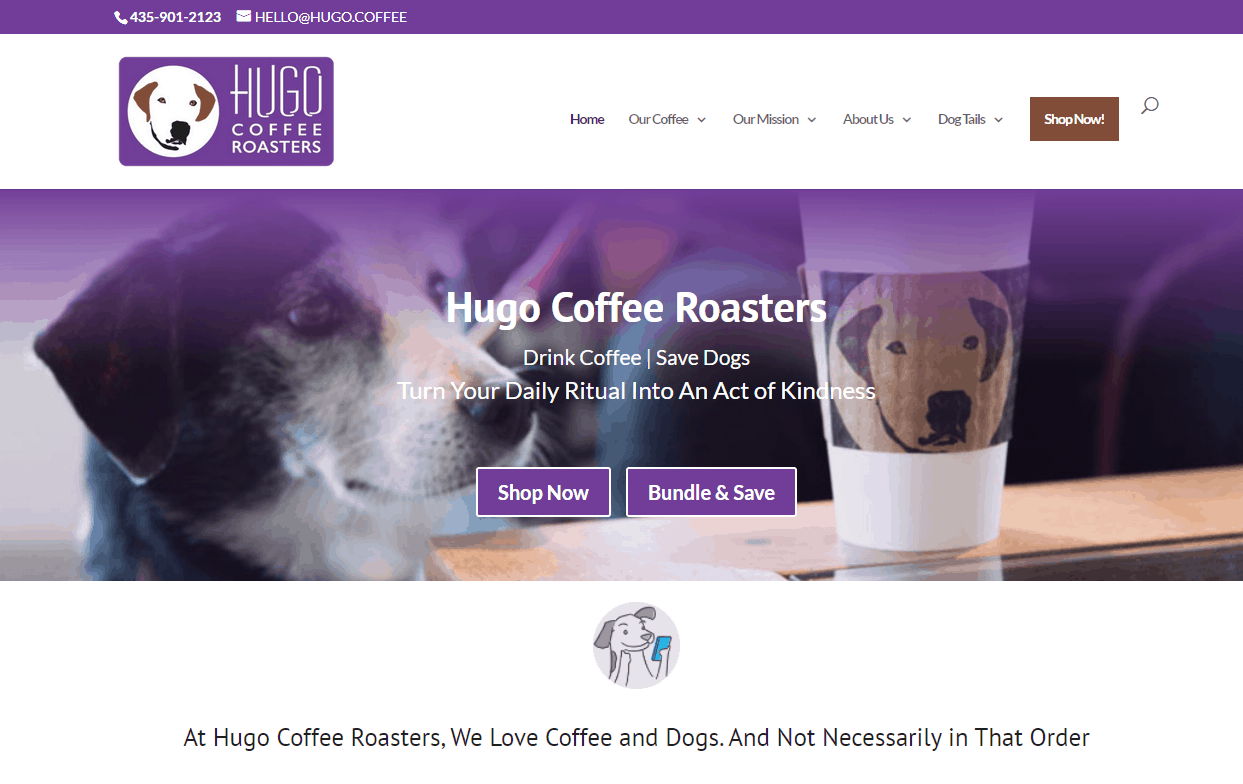 Hugo Coffee Roasters is a WordPress wrap site that I created to provide a home to tell the company story, host regular blog posts and expand SEO features that are not available on their Shopify store. Elle Marketing found a Shopify expert to make moving between product orders and the home site as seamless as possible.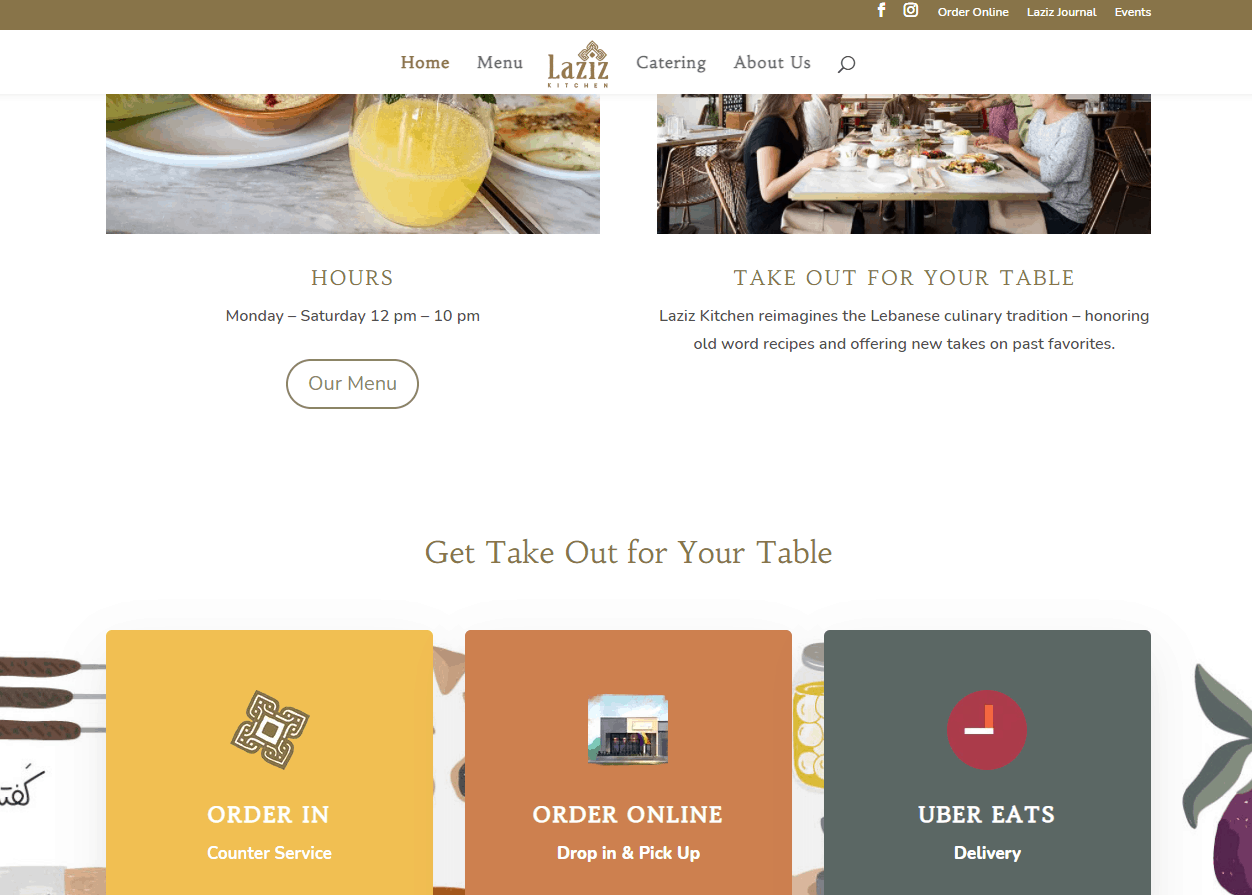 Laziz Kitchen had a site set up in Squarespace with most of the menus in images or PDFs, rather than searchable text. We moved the site into WordPress and set up a blog, event tool, catering order forms and menus that are fully text searchable for SEO and mobile friendly.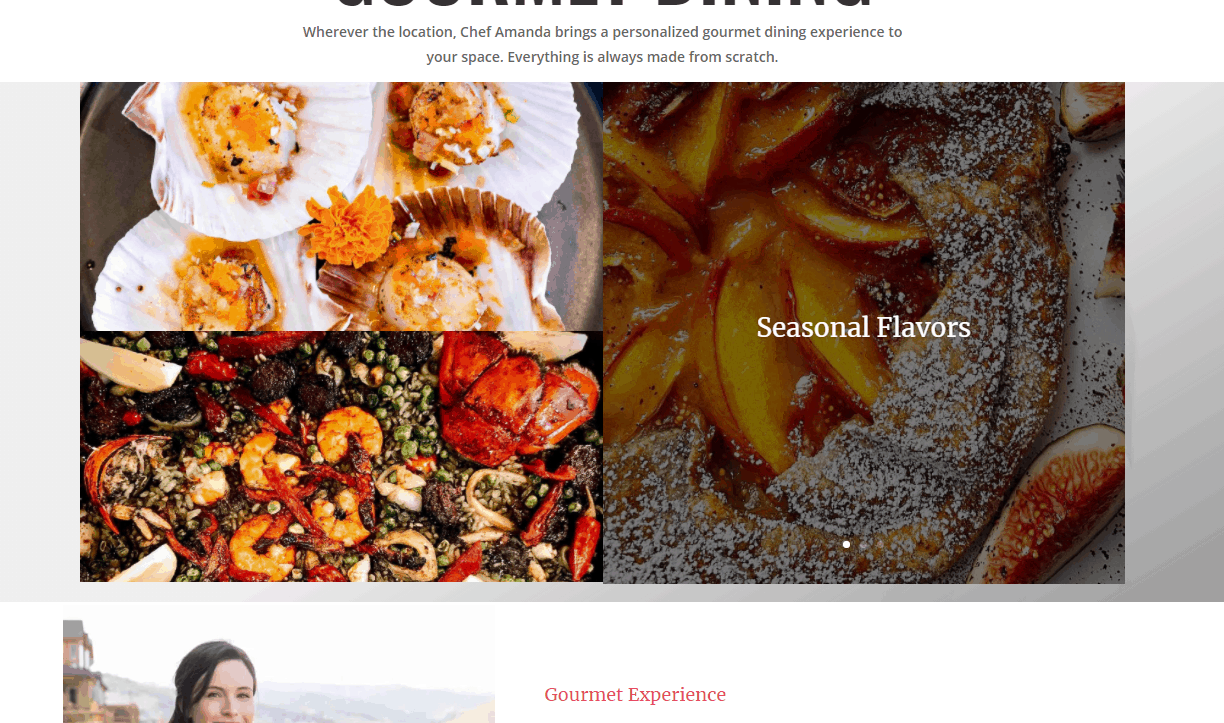 COVID 19 hit our clients hard, especially the food, spa and travel industry. This is a draft of a site that never went live but I am still proud of the design and the vibrant food involved in it.
Here are a few of the sites I have worked on while partnering with Elle Marketing and Events. I love working with their team and the added services and expertise they bring to their clients, that allow me to offer expanded marketing options to mine. I love working with a team of many creative and tech savvy women who communicate and help keep me better organized.