My Newest Automated Webinar
The Blogging Triple Threat
I have had many people ask me about how to blog. I want to either teach you how to get the most value out of your time spent blogging for your business, or just take all that stress off your plate and do it for you. I created a new free automated webinar to get you started.
Ready to Sign Up?
Blogging x 3 Let Paula do the Work or Get Your Follow Up Webinars
Date: by March 1, 2020
Website: https://pcscreative.services
If you've already viewed my free introductory webinar, you can access the offers and sign up for my services from this button.
Why Create This Series?
Marketing a business takes time and is often done by the small business owner, not an employee, and as the owner your time is limited. Strategies to maximize time spent on marketing are important, and that is why I decided to launch a service and a webinar series to show you how to take care of the SEO, have great layouts with a CTA and include email marketing while you blog.
I've worked with a lot of business owners and I know that our priorities shift all the time and this kind of content gets pushed aside to do later, a later that never comes. That's why I created my Triple Threat Blogging service to make sure your website has regular blog content, make sure that content is targeting the audience and keywords that are important to your business, to make sure there are links to let people sign up or take action with your business, and most importantly, to make sure that you have content that gets shared with your email list through a newsletter.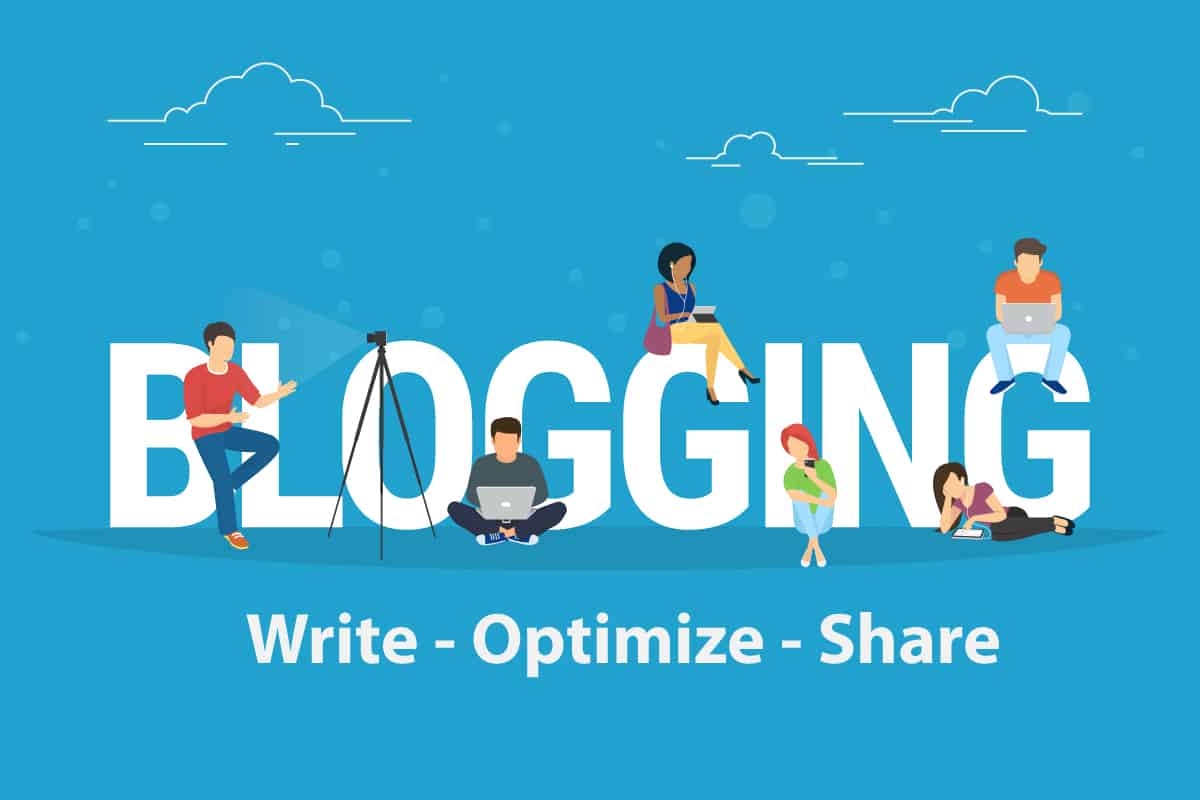 Creation is Scary
I have had a great webinar tool gathering dust since the Constant Contact Authorized Local Experts Program shut down. I used it for my ALE webinars and loved it. But I let it go dormant and collect dust. WebinarNinja offered a 30 day Automated Webinar Challenge and I just had to sign on. It's been a great process, has kept me on track, and has helped me launch this series. More importantly though, it has helped me solidify a service that I've wanted to put together for a while. I have to admit, my introductory automated webinar is rough around the edges. I was working with new equipment that we purchased during the challenged, a ring light, a big microphone, HD Webcam, a standing desk so I could stand up and talk and two monitors to do the slides and switch out screens while recording. It isn't perfect, but sometimes done is better than perfect. And I did it, despite falling behind during Thanksgiving, I finished strong! I hope you get some value out of this, that you have some follow up questions to send me, and that you commit to blogging.
I will be doing a follow up Ask Me Anything live webinar where you can ask about the process, or ask about my services, blogging, whatever you need help with! The holidays are coming up, so this will be later in January as well. Time to rest up and enjoy family.
Do Your Own Automated Webinar
Like anyone who has gone through a process of hard work and feels a sense of accomplishment, I want to share that with others!
The folks at WebinarNinja have shared the next date for learning to take advantage of their awesome automated webinar feature. Basically, you can run pre-recorded webinars 24/7, generating leads and sales while you sleep! Registrants can attend a webinar when it's convenient. There's even a "Watch Now" option.
They want to show you exactly how to build an automated webinar system, from start to finish, and optimize it for maximum conversions.
In their 30 Day Automated Webinar Challenge, you'll get everything you need to create an automated webinar. Like me, you'll actually have one completely finished at the end!
For $99 (it was so worth it!), you get 30 daily video lessons, plus:
Full access to the WebinarNinja webinar platform for 30 days
Access to a private Facebook group for questions and coaching
Free webinar slide templates
SOP (Standard Operating Procedure) docs so you can set your next webinar up
2 live webinars where you can ask any questions you have
Then, you'll have a fully functioning automated webinar system, including the recording, email sequences, etc, ready to roll.
You can sign up here: January 30 Day Challenge. The next challenge starts in January.
"I am the founder and primary designer of PCS Creative Services, LLC. With 25+ years of experience in small business operations and communications, and 13+ years of experience in web design, I've seen and solved many of the problems faced by business owners. My passion is helping small business owners in Utah build effective, purpose-driven online content. Contact me today."